Example Kitchen Projects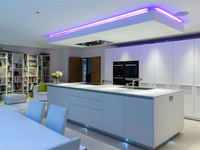 Pure and simply good kitchen design
"I really liked the way Stewart understood our vision for a new kitchen and how he interpreted our ideas with a great deal of architectural awareness. Our bulthaup kitchen fits perfectly in the new space, making it a great room for cooking, relaxing and entertaining."
... Read more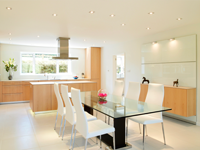 Bespoke kitchen in pure maple for a country couple
"Stewart's design advice has transformed our lives!"
... Read more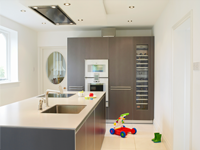 Luxury Kitchen for Character Victorian Villa
"We are really 'Really' pleased with our kitchen"
... Read more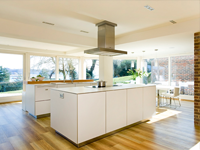 Designer kitchen for contemporary riverside house
"It turned out just as we wanted! Thank you."
... Read more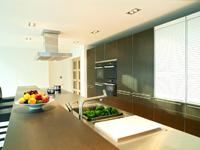 Extending and refurbishing a 50's country home
"Our bulthaup kitchen is fabulous and the design really is the linchpin of our house. When I'm sat here doing late-night emails I wonder how on earth I've been lucky enough to have such a fabulous kitchen....."
... Read more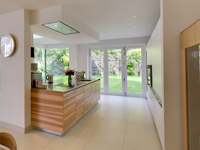 Bright and airy contemporary kitchen design in Hertfordshire
"Stewart's design was brilliant. Thank you so much for the beautiful flowers - they are now looking very wonderful on the island of a very wonderful kitchen!"
... Read more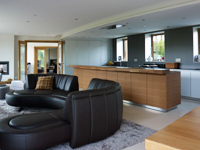 Bespoke kitchen in Hampshire curved thatched house
"The kitchen process was part of smoothest part of the build. The whole thing from coming in for the initial consultation, and Stewart perceiving what we wanted, was easy, easy, easy."
... Read more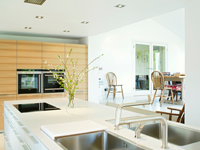 Transforming a countryside villa
"We both love the kitchen design. I adore the way it has been thought out and that there is a place for everything - it's German efficiency at its best."
... Read more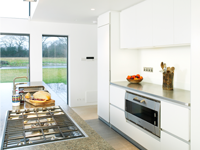 Contemporary kitchen in extension to New Forest family home
"Bulthaup Winchester did the most amazing job designing and installing the kitchen, were a joy and inspiration to work with and have provided an outstanding after-care service."
... Read more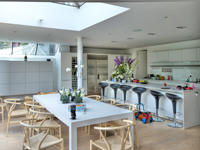 Major enhancement to a Victorian House in Clapham
"Our clients in London were referred to bulthaup in Winchester by a client of ours in Hampshire. The family own a big detached Edwardian house near Clapham Common and planned a full refurbishment including a large glass extension at the back, plus basement under the full footprint of the house."
... Read more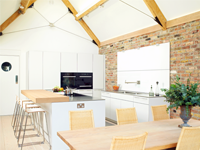 Transforming a Victorian family home in Hampshire
"Thank you to Stewart and all the team at Bulthaup for creating our fantastic kitchen. From design to fitting the whole process was great and we are thrilled with the end result - it is a real joy to cook and entertain in our home, thank you!"
... Read more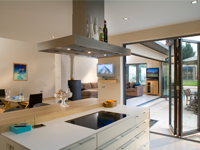 Ultra modern town house in Winchester
"Stewart's advice and clever design, the bulthaup quality, the symmetry and function have all exceeded our expectations and two years on, after constant use it still looks brand new and is a delight to cook in."
... Read more

Registered Office: Stewart Carr design Ltd, 1 The Broadway, Winchester, Hampshire, SO23 9BE
Telephone: 01962 849000 | enquiry@bulthaup-winchester.co.uk
Registered in England and Wales No. 7460320.
VAT Reg. No. 823 2861 36